History outline
RIELA was founded in 1972 by businessman Karl-Heinz Knoop. In 1983 the "Fanal" enterprise was taken over and its own production was created. Three years later, Riela took over the production of mobile dryers operated by the company "Fritzen" and in April 2002 took over the entire agrarian range of the company "Rietberg".
In 2000, RIELA ® Polska was founded, having warehouse and assembly halls along with offices in Kartoszyno (Pomeranian Voivodeship), where the head office is located, and two production halls in Czymanowo (Pomeranian Voivodeship), where elements of corrugated metal, silos and its components are made. In addition to the head office, there is also a branch in Szewce near Wrocław, which is responsible for trade contacts in the southern part of Poland. The company employs approximately 200 employees today.
RIELA ® Polska also deals in sales in the Baltic States and the Kaliningrad District.
Apart from Germany and Poland, the markets of Eastern European countries developed particularly. The main markets are Ukraine, Russia and Romania. There are also branches of our company functioning there.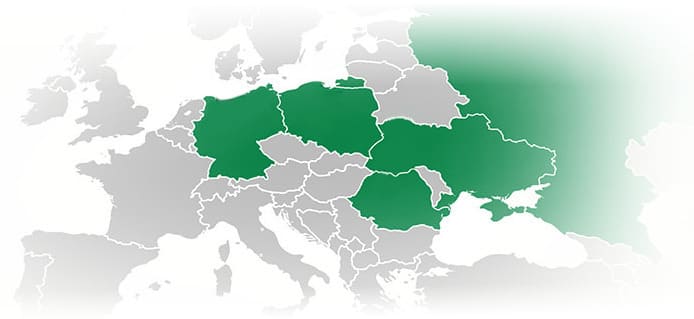 Advantages of choosing us:
 
Over 15 years of experience and proven ideas.

 

Individual approach to the customer, optimally tailored solutions.

 

Efficient service, reliable devices.

 

High-quality products, grain safety.

 

One contractor, from design to commissioning.

 

Manufacturer of all devices, guarantee of quality and responsibility for the product.